St Nicholas Church , West Lexham , Norfolk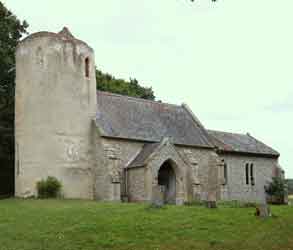 St Nicholas has a late Saxon/ early Norman round tower which somewhat unusually has been encased in cement. Although the body of the church  was largely rebuilt in 1881, remnants of its medieval past remain including: an early 14th century Decorated chancel arch and a piscina in the mainly Early English chancel.
The only stained glass was installed in the East window during the 19th century restoration. It is a rare piece made by L. Lobin of Tours (France) .


For further information and to view the details of each window click the

boxes below. For a downloadable and printable fact sheet click