Cockthorpe Church Stained glass of All Saints Norfolk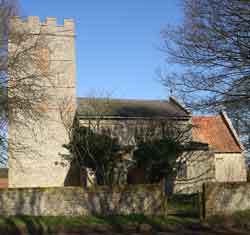 This small church, now in the care of the Norfolk Churches Trust,dates from the medieval era. Although there is some dispute as to the dates which can be attributed to  its architecture , it is agreed that both  the rustic arch braced roof and the clerestory were built in the 15th century (when the church underwent a major restoration).Inside a St Christopher wall painting was discovered in 1988. Only one stained glass window remains in the church. This portrays a delightful 15th century feathered angel playing a stringed instrument (probably a violin) with a bow.

For further information and to view the window click the

box below.