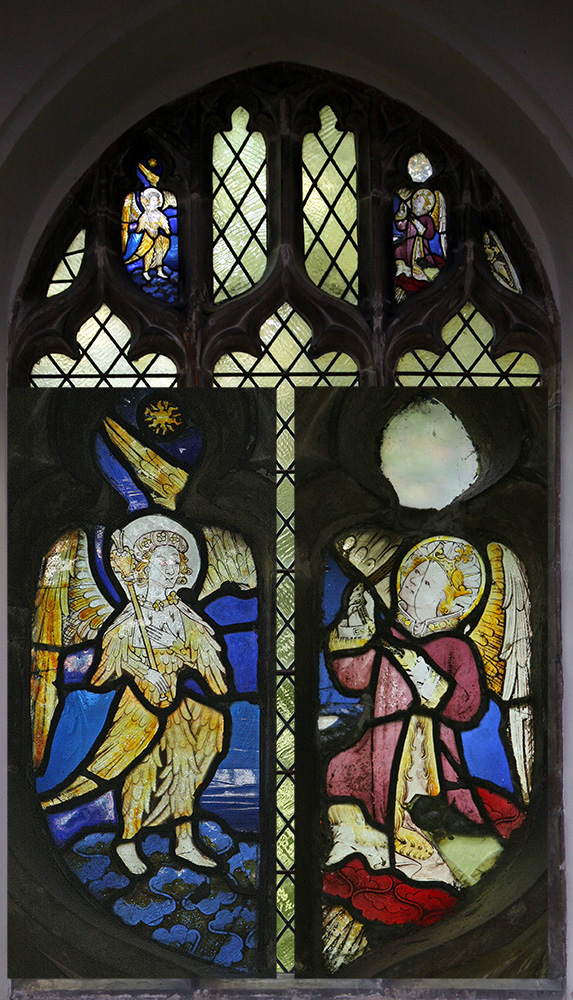 There is no zoomify for this window
The glass in all the north aisle tracery lights dates from the mid 15th century. It constitutes the only useable pieces found in the churchyard during the church's 1865 restoration. It is assumed that they originally formed part of a complete set of windows which were destroyed by puritans in the 17th century.
Here we see two angels. One has six wings, wears a jewelled orle and carries a sceptre. The crown and sceptre are both emblematic of royalty and could identify the angel as Dominations, Powers of Principalities. The other figure wears a white alb and a purple dalmatic (coat) edged with yellow fur. He holds a censer and stands on a red cloud from which golden rays emanate. As such Woodforde assumes the angel is of the order Virtues or possibly Seraphim.