Stained Glass of St Peter Hungate Church, Norwich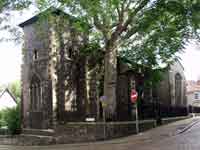 Although much of the medieval glass has been removed from St Peter Hungate there remains in situ absolutely beautiful examples of this art form, from both the 15th & 16th Centuries which it is a real pleasure to see.
The church was refurbished by the Paston family in the mid fifteenth century after they had acquired the advowson from St Mary's college. The chancel was rebuilt again in 1604, however its windows are of an older date. All the windows in the church are perpendicular in design.In the early twentieth century the church was saved from demolition. By this time much of the glass had been destroyed, however, in 1904 (just prior to a successful attempt to save the church) the remaining glass was removed into safe keeping and later was entirely releaded and refixed in the church.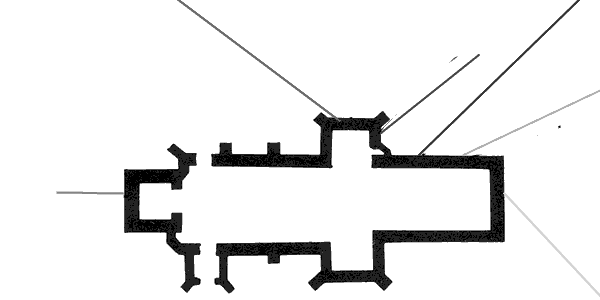 Much of the stained glass remaining in the church is now displayed in the east chancel window, but all contain lesser remains.  
For those of us who know relatively little about dating glass one can recognise two very distinct styles of glass design simply by looking at the East window.
As the fifteenth century progressed, there was a change in stained glass style. In particular there was an increased emphasis on drawing and painting skills which in general were starting to take precedence over those of glazing. Faces were finely drawn and hair was stained yellow. Tracery lights remained important with more angels holding shields. Quarry windows were great favourites with small diamond-shaped panels being decorated with stained motifs – including flowers and heraldic devices. At Peter Hungate the style is typified by the exquisite angels which are found in the upper lights in a number of windows including the east window.
By the end of the fifteenth century simplicity, clarity of design and a limited colour palette were being lost from stained glass production. In the sixteenth century they largely disappeared, hastened on their way by the Renaissance. One of the major developments which can be seen in St Peter Hungate was that figures became more solid looking – this is clearly exemplified by the figures of the four evangelists in the East window and indeed the tonsured priest.
For further information and to view the details of each window click the

boxes below. To learn more about the church visit : www.norwichchurches.co.uk