Stained Glass of St Catherine's Church, Norwich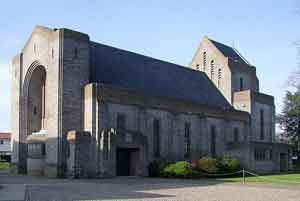 The current church was consecrated in 1936 when it replaced a smaller church which had served the district since 1902. Designed by Caroe and Robinson the building incorporates many "Norman" nuances including a neo-norman south entrance and lancet windows. It still retains many of its original Art Deco furnishings, including very attractive lights. It also houses six bells which were transferred from St Mary at Coslany, after it was decommissioned, the two oldest of which were made by between 1424 and 1513.
The attractive stained glass was designed by Hubert Blanchford to harmonise with its surroundings.
For further information and to view the details of East Window click the

box below and for the west window pass your cursor across the images. For a downloadable and printable fact sheet click